I've always treated patients as if they were my own family. This balances my academic approach and strengthens my compassion in caring for patients and providing them the best treatment options.
A. Lin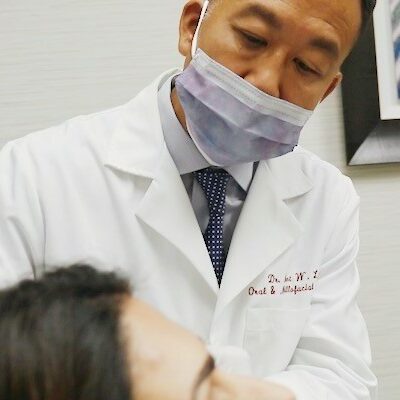 Ready to Make an Appointment?
Contact Us Today!
Dr. Lin attended the University of Illinois in Champaign-Urbana to obtain his undergraduate degree.  He then continued his education at the University of Illinois in Chicago where he received his Doctorate of Dental Surgery in 1992.  His Oral and Maxillofacial Surgery residency was completed at Northwestern University Medical Center in 1998 with a focus on Orthognathic reconstructive jaw surgery, as well as one year training in Craniofacial Surgery at the Children's Memorial Hospital in Chicago.  Board Certified as a Diplomate by ABOMS (American Board of Oral and Maxillofacial Surgery) in 2001, Dr Lin is also a Fellow in AAOMS (American Association of Oral and Maxillofacial Surgeons).
He was elected by his peers to serve as President of the California Association of Oral and Maxillofacial Surgeons in 2014 and has also been elected to serve as a "National Delegate" representing California in the national House of Delegates for the American Association of Oral and Maxillofacial Surgeons.
Extensively trained in the full and expanded scope of Oral and Maxillofacial surgery, Dr. Lin focuses on cosmetic facial surgery, advanced dental implant surgery and orthognathic facial and jaw reconstruction.
Dr. Lin is also a member of the American Society of Dental Anesthesiologists, American Dental Association, California Dental Association, San Diego Dental Association and the California Academy of Cosmetic Surgery.