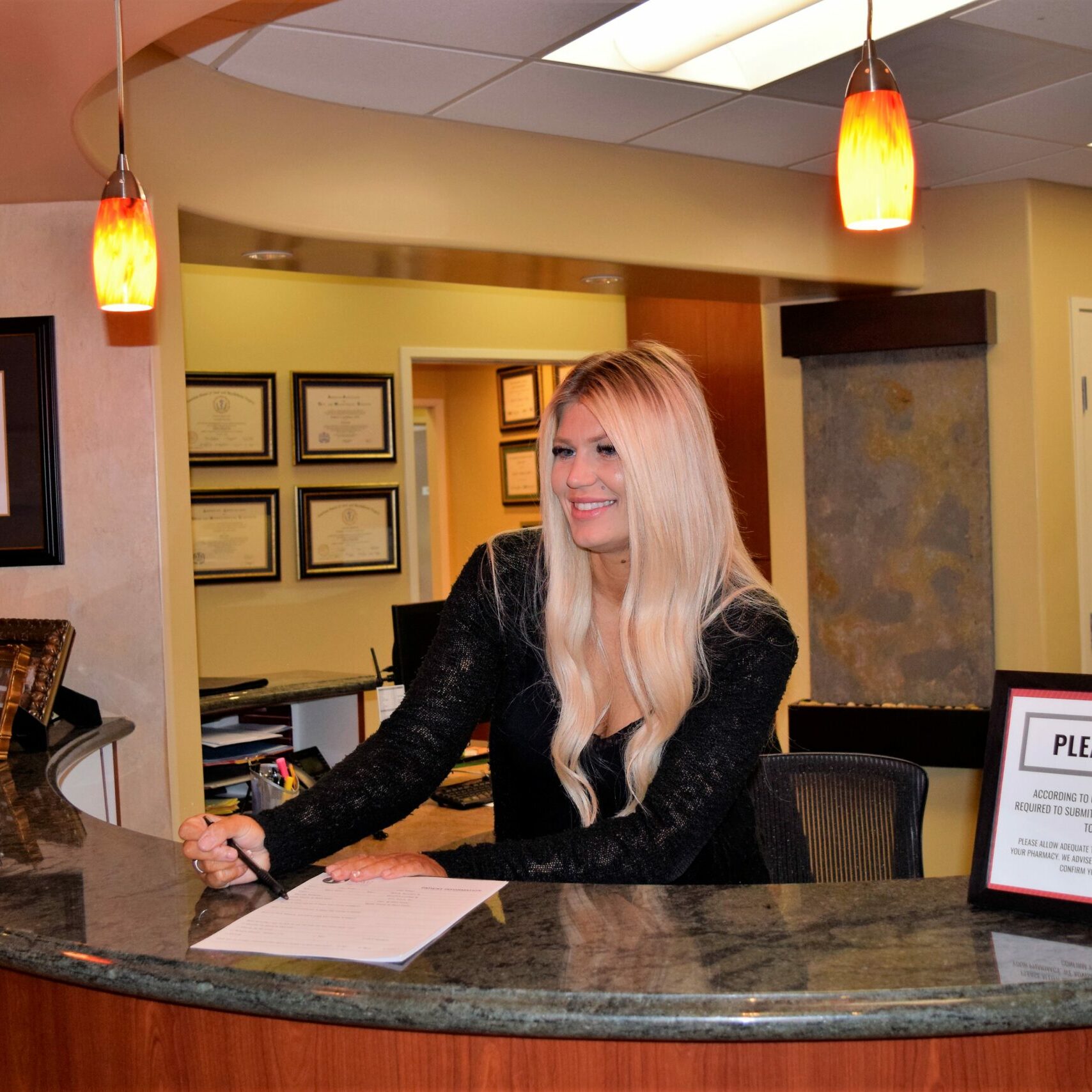 What is Accreditation?
Accreditation is a process through which an ambulatory health care organization is able to measure the quality of its services and performance against nationally recognized standards. The accreditation process involves a self-assessment by the organization and a thorough on-site review by the Accreditation Association's surveyors. It is this self-analysis, peer review and consultation that ultimately helps an organization improve its care and services. Our practice voluntarily undergoes an onsite review of policies and practices every two years to keep our Association for Ambulatory Health Care accreditation.   
Association for Ambulatory Health Care AAAHC
The Accreditation Association for Ambulatory Health Care, (Accreditation Association/AAAHC), was established in 1979 to advance and promote patient safety, quality of care and measurement of performance. A private non-profit entity, it has developed a solid reputation as an advocate of high quality health care for more than 30 years. The Accreditation Association is the largest accrediting organization in the ambulatory health care arena.
The physicians and health care executives who sit on the Board of Directors represent sixteen of the nation's leading health care association: Ambulatory Surgery Foundation, American Academy of Cosmetic Surgery, American Academy of Dental Group Practice, American Academy of Dermatology, American Academy of Facial Plastic and Reconstructive Surgery, American Association of Oral and Maxillofacial Surgeons, American College of Gastroenterology, American College Health Association, American College of Mohs Surgery, American College of Obstetricians and Gynecologists, American Gastroenterological Association, American Society of Anesthesiologists, American Society for Dermatology Surgery, American Society for Gastrointestinal Endoscopy, Medical Group Management Association and Society for Ambulatory Anesthesia.
What are the AAAHC standards?
The AAAHC standards, revised and published annually in the AAAHC Accreditation Handbook for Ambulatory Health Care, describe the organizational characteristics that the AAAHC believes to be essential to high-quality patient care. The eight core and 19 adjunct chapters relate to all aspects of ambulatory care. The core standards include Rights of Patients; Governance; Administration; Quality of Care; Quality Management and Improvement; Clinical Records and Health Information; Infection Prevention, Control and Safety; and Facilities and Environment. In addition, the organization must meet all applicable adjunct standards, depending on the specific services provided. Individuals representing the highest levels of achievement in clinical practice and health care management have developed the standards over a period of 30 years. The standards are by definition, dynamic and reflect the evolving changes in medicine, healthcare and technology.